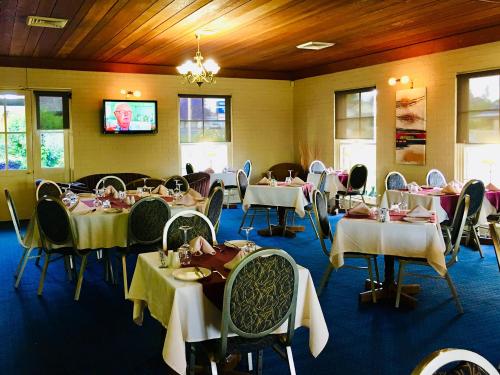 Comfort Inn Bushman's – "Miner's Right" is a fully-licensed restaurant in Parkes that offers a delicious full course dining experience.
Perfect if you are travelling the Newell Highway & are looking for a 4 star hotel motel inn accommodation but not after "highway stop" meals.
Our a la carte menu will delight experienced diners & also has a diverse wine list. Don't forget to ask about our renowned Desserts!